For all you pole lovers who will spend a weekend doing nothing but pole pole pole!
WEEKEND WARRIORS POLECAMP
6/7/8 October 2023 | Hamburg, Germany
The Weekend Warriors Polecamp is for all you pole lovers out there, who would love to spend a weekend doing nothing but pole pole pole!
6/7/8 October 2023
Hamburg, Germany
The Weekend Warriors Polecamp is for all you pole lovers out there, who would love to spend a weekend doing nothing but pole pole pole!
Daniel is circus artist trained in Venezuela. World Pole Dance Champion in Europe & America.
Certified instructor in Pole Dance and circus disciplines such as hoop, fabrics and rope. As well as winning first place at numerous pole dance competitions, Dan has traveled around the world performing in many shows and teaching masterclasses.
He studied Biomechanics and Sports therapy and continues to train striving to always improve as an artist and as an instructor.
Paige Mallen is Professional Pole dancer and performer based in Aberdeen, Scotland. She has been pole dancing for 8 years and runs her own studio called Dancefitfly. Best known for her love of power pole and heels flow, she is passionate about teaching and currently teaches online and travels to teach workshops.
Recent achievements include: Snoop Dogg OVO Hydro Glasgow 2023, 1st place UKPPC Pro 2022, Blxckstage 2022 London Showcase, Miss Pole Scotland Professional 2019.
Professional dancer of ballet, modern, African, hip-hop and ballroom, Doris Arnold has also worked as a stripper in the realm of nightlife for ten years.
She has won the 2013 French Pole Dance championship, and became European championship runner-up, got titled multiple times in international competitions and was even a finalist in the 2014 world pole dance championship.
She is renowned internationally for her unique style mixing strength, fluidity and sensuality.
Britt is a Flying Dutchwoman living and poling in Austria. She is 3 time Austrian Pole Champion and has been competing on international stages, like Pole Theatre World, since 2012. Teaching in her studio Aerial Amazons and travelling around to teach workshops; shariang her love for pole dance with other pole fanatics, is what she enjoys most. In her workshops you will learn her dynamic, creative movement and find some beautiful shapes and lines. If you have never had a Quickie with Britt before, now is your chance…
Janine is crazy – on the pole and in person. But she is crazy in all the right ways. Never a dull moment in her classes and always ballsy on the pole. She will bust out moves that will drop your jaw and then breaks them down so they feel like child's play. Janine is owner of the Supergirl Studio in Dachau (GER) and co-organiser of the WWPCs. Dancing all her life she completed many relevant educations in pole, dancing and injury prevention. Janine is in high demand for Workshops and her fun online classes, because she is a great teacher.
Julia Pengler is a creative and graceful dancer on the pole.
Her years of professional dance training and education are clearly visible, putting lots of feels and expression in her poledancing.
She is also a pole studio owner and a great teacher with many years of experience.
In her workshops you can expect to have fun, learn original, creative movement, lots of spinning pole and dancing your heart out.
Acrobatic Sexy Pole
Technical class made of sexy and acrobatic moves and combos around a pole. You will learn how to impress an audience, in a highly sensual way! Bring a sexy outfit, platform shoes and knee pads!
Acrofloor
Contemporary floor transitions, hand balance and some fun spins on the Pole.
Sock Flow
A workshop for those who prefer to dance in their joggers and socks! Learn some interesting low flow dance combos, knee pads and socks are definitely required!
Comeflow
Pole combos performed and perfected with the elegance and flow of a professional from start to finish. They include spins, floor transitions, cool tricks and some other more "daring" way outs.
Dynamic Choreo
Intensive choreography in mixed tempo and connected with flow at its finest. In this class we will study a choreo, based on flow style and technique to execute thicks smoothly. Step by step instructions from slower to real speed and completed with musicality touch.
Easy but Beautiful!
Beautiful does not have to be difficult! In this workshop you will learn to combine simple spins to beautiful, creative combinations.
Easy Flips become WOW
Looks can be deceiving! These flips are easier than you might think, if you understand the bio mechanics and let me help you conquer your fears.
Exotic Kips & Tricks
This workshop is all about those badass exotic tricks that are guaranteed to wow your audience, Spice up your choreography with some explosive exotic tricks, drop splits and Kips. We will look at the techniques and break down how to condition safely and create power in our kips. Good quality knee pads are definitely required for this workshop and pole specific boots or shoes (ideally closed toe for safety).
Handspring Technique
Britt will give you all her tips and tricks you need to build up a strong and confident Handspring.
My favorite stuff
Britt unpacks all her beautiful tricks and combos for you!
Play with Spins
In this workshop Julia will teach some of her favorite flowy combos.
Pole Like A Stripper
It's a bestseller ! A sexy choreo class with thepole but no tricks, which is solely devoted to the sensual side of pole. Bring your heels, your sexiest outfit and you'll love it ! Even the very beginners will feel comfortable thanks to Doris's methods.
Pole Signature
This workshop was created in order to teach you Doris's style through tricks, spins and combos of her own creation. Come and take on the challenge, Doris will guide you to master all her tricks as perfectly as she does.
Pole Ultimate
This workshop will help you to understand how strength tricks work: flags, planks, deadlifts, handsprings… as well as teach you safe exercises to work on them. This is an all-level class as Doris also offers tricks and exercises for students of all levels.
Signature Tricks
Dani's signature and famous combinations on spinning and static pole as seen in his performances.
Flow Choreo
Learn one of Paige's signature style choreographies, focusing on heel technique and flowing transitions around the pole. Please ensure you wear knee pads and whatever makes you feel comfortable and badass! Pole specific Heels always welcome.
Spin the Static
Rotations on a static pole. We are going to give the pole transitions a lot of turns to make it look like spinning.
Spinning Tricks & Combos
Do you love spinning pole like I do? Let us flow from one trick into the next on the spinning pole together!
Split it!
Nothing embodies athleticism and elegance, like a split! You will learn various pole splits and how to combine some of them. You don't need a perfect split to join this workshop!
Static Low Flow
In this workshop I will teach you my favorite quickes and flowy combos including spins, transitions and handstands on the static pole.
Static Tricks & Combos
In this workshop we'll let off steam with my current favorite tricks and combinations on the static bar. You will learn a few of my all-time favorites as well as some of the new tricks that are currently in vogue.
Tricks & Combos on Aerial Hoop
For all hoop fans among you – Janine is bringing all her favorite combos to this workshop!
Quickies on static
Welcome to Britt's signature workshop. In this workshop you will learn cool, dynamic transitions and short combinations on static pole. If you are able to do a handstand / Handspring on the pole it is an advantage, but not a must.
1
Workshop
of your choice
sold out / Ausgebucht
PACKAGE SMALL
PACKAGE MEDIUM
PACKAGE LARGE
Check out the workshop program including our line-up, schedule, workshop details, available packages and cancellation options first.
Bitte schaue Dir vor Deiner Buchung das Workshop-Programm, die Inhalte, unsere Pakete und auch die Stornierungs-Optionen genau an!
Choose your preferred package and select your workshop(s). Next, fill in the form and send your request.
Wähle Dein Wunsch-Paket und Deine(n) Workshop(s)! Danach trage bitte noch die restlichen Angaben ein und klicke abschließend auf ABSENDEN.
You will receive an e-mail with all details once your booking is confirmed. Please make sure to remit the balance within seven days.
Du bekommst anschließend eine Bestätigung mit allen Infos zu Deiner Buchung. Bitte beachte, dass die Zahlung innerhalb 7 Tage nach Buchung erfolgen muss!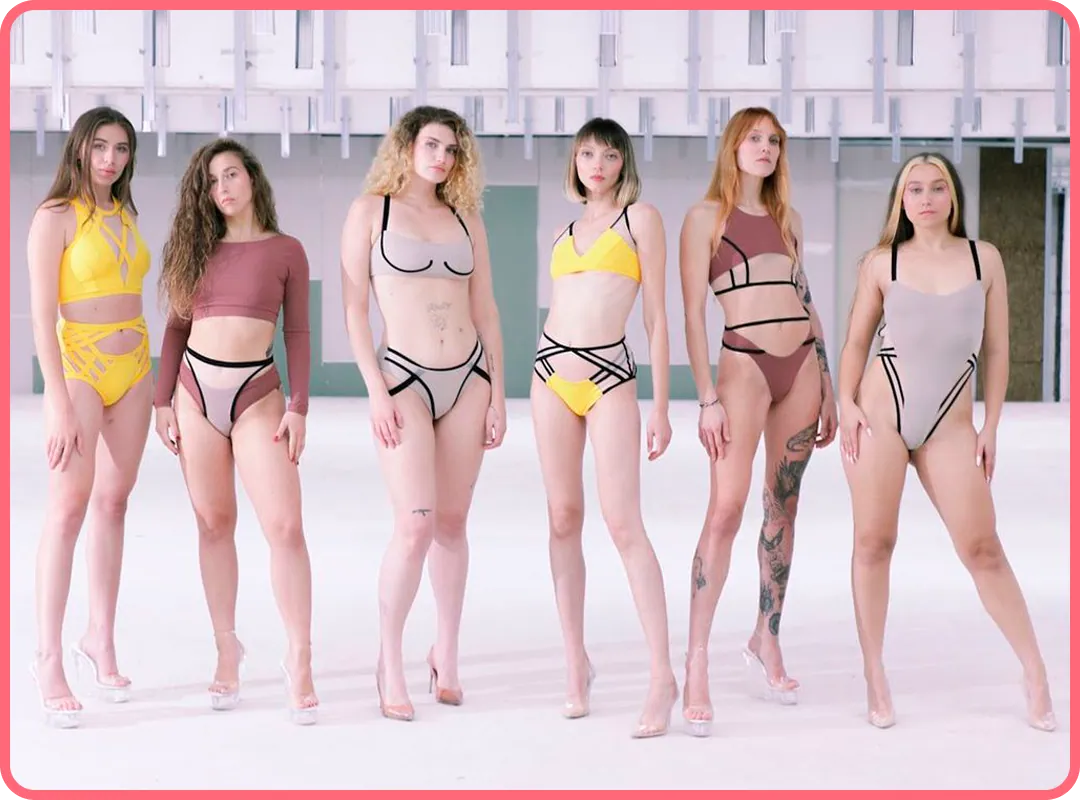 Try on the latest outfits to your heart's content!
Probiert nach Herzenslust die neusten Outfits!
VENUE / LOCATION
HOTEL / ACCOMONDATION
AKTION / SPECIAL OFFER
Als zusätzliches Highlight könnt ihr am Samstag & Sonntag nach Herzenslust die neuesten MILAKRASNA Outfits anprobieren, bestellen und natürlich auch direkt erwerben.
As an additional highlight you can try on the latest MILAKRASNA outfits to your heart's content on Saturday & Sunday, order or buy them directly.
CAR / PARKING
Bitte parkt auf einem der vielen Stellplätze an der Strasse. Das Parken im Innenhof ist nicht möglich.
There are plenty of free parking spaces next to the studio.
PUBLIC TRANSPORT
CENTRAL STATION / AIRPORT
Workshops
Bei den Workshops trainieren max. 2 Personen pro Pole.
All workshops with max. 2 persons per pole.
ÄNDERUNGEN / REBOOK
Du möchtest nach Deiner Buchung doch noch einmal Deine Workshops ändern? Dann schicke uns bitte eine Mail mit entsprechender Info (welcher Workshops ersetzte werden soll durch welchen neuen Workshop).
Would you like to change your workshops again after booking? Then please send us an email with the relevant information (which workshop should be replaced by which new workshop).
STORNIERUNG / CANCELLATION
Stornierungen sind NICHT möglich, bitte bedenke dies bei der Buchung des Camps. Im Falle eines Lockdowns werden wir das gesamte Wochenende neu planen oder Dein Ticket (teilweise) erstatten. Bei schweren Verletzungen können wir Dein Ticket nur teilweise erstatten (maximal 70%) – hierfür benötigen wir ein amtliches, ärztliches Attest. Pakete sind NUR FÜR EINE PERSON GÜLTIG und DÜRFEN NICHT ohne Genehmigung des Veranstalters des Weekend Warriors Polecamp weiterverkauft werden.
Cancellations are NOT possible, please keep this in mind when you book the camp. In case of a lockdown, of course we will either reschedule or (partially) refund your ticket. In case of severe injury, we can refund your ticket partially (maximum 70%) with an official attest from your doctor. Packages are ONLY VALID FOR ONE PERSON and MAY NOT be resold without permission of the organising party of the Weekend Warriors Polecamp.